Det skal bli litt interessant å se hvor mange sekunder det tar før jeg får eposten min hvor jeg spør disse mottakerne om de har vurdert å gå i terapi og slutte å være nettroll i retur. Jeg har advart dem og sendt dem info i et par år nå med artikler fra bl.a journalistene i Veterans Today – hvor det er også forskere som uttaler seg – men dere skjønner, norsk media og Forsvar har inntatt mitt folk som sitt eget "folk", og vi er alle deres mentale slaver. For de nekter å se nærmere på blant annet disse tingene:
---
Fra: Lytt Litt
Sendt: 22. november 2017 15:05
Til: ContactRense@earthlink.net; knut-arild.hareide@stortinget.no; 03030@nrk.no; kontakt@startsiden.no; post@pst.politiet.no; john.arne.markussen@dagbladet.no; 2200@vg.no; redaksjonen@nettavisen.no; postmottak@jd.dep.no; 2286@aftenposten.no
Emne: Stakkars Mladic… og NATO – Har dere vurdert å gå i terapi? Er det ikke på tide å slutte å være slike nettroll?
Den norske offiseren som vitnet mot Mladic: – I dag syntes jeg synd på ham
https://www.abcnyheter.no/nyheter/politikk/2017/11/22/195349890/den-norske-offiseren-som-vitnet-mot-mladic-i-dag-syntes-jeg-synd-pa-ham
---
NATO Tied to Muslim Slaughter at Srebrenica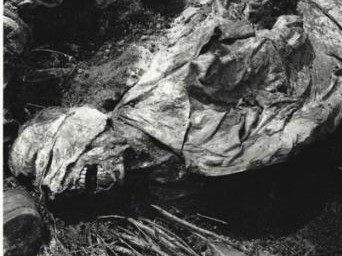 Evidence Withheld from Ratco Mladic ICC Trial Blames NATO for the 1995 Balkan War Srebrenica Massacre
One of the most brutal incidents in recent history is the massacre at Srebrenica in 1995 by a paramilitary group known as "the Scorpions." 
We now have a top level witness and reams of official documents that categorically prove that it was NATO that ordered not only the Dutch "stand down" that led to the killings, but recruited, paid and controlled the Scorpions as well, those who murdered more people in one day since Stalin's last migraine. 
It was the trial of Ratko Mladic that may be the destruction of the ICC or at least should be.  As Timothy Blanchford-Henchly points out in Serbian SOS:
"THE RATKO MLADIC TRIAL AT THE FARCICAL INTERNATIONAL CRIMINAL COURT – THAT TRAVESTY OF JUSTICE AND INSULT TO INTERNATIONAL LAW WHICH KIDNAPS PEOPLE, ILLEGALLY DETAINS THEM AND DOES NOT APPLY THE PRINCIPLES OF DUE PROCESS – HAS BEEN INTERRUPTED INDEFINITELY AFTER THE PROSECUTION "FORGOT" TO DELIVER THOUSANDS OF PAGES OF EVIDENCE TO THE DEFENCE."
It was this key evidence and this witness, now safely in Belarus, that caused the ICC to stop the trial of Ratko Mladic, the "fall guy". The new documents show was it "set up" by the French DRM in 70 communiques we now hold.
Though, with the breakup of Yugoslavia, the region was left with scores to settle, some between Christians and Muslims, there were other forces at play also.
The vast international drug trade had been channeled for decades from the far east, through processing centers in Turkey and through Yugoslavia.
If the status quo is any indication of intent, NATO is now sitting on Kosovo, Bulgaria, Romania and much of the region that is now a center of drug trafficking, of international crime and a region increasingly fortified to threaten Russia, Syria or Iran.
THIS MAY WELL HAVE BEEN THE NATO INTENT WHEN ORGANIZING THE FORMATION OF THE SCORPIONS AND ORDERING THE SLAUGHTER OF THOUSANDS OF CIVILIANS.
Les resten:
2. jul. 2012 – Evidence Withheld from Ratco Mladic ICC Trial Blames NATO for the 1995 Balkan War Srebrenica Massacre …
---
NEO – George Soros: "Let's Call the Terrorists a Taxi!"
U
Utdrag av artikkel angående Hillary Clintons og George Soros rolle i Balkan-krigen:
The reason he was chosen to run is transparent, no one else on Earth possesses the same divergent qualities. Trump is at once a credible celebrity power figurine, and at the same time totally unacceptable as a realistic choice. Stay tuned, there is method to the madness.
News George Soros has committed more than $25 million to Hillary and the now defunct Democratic Party is no surprise. It was Soros who helped ram Barack Obama down America's throat. The New York billionaire has a history with Hillary and husband, dating back to Bill's administration.
It is in this relationship we see a rather diabolical pattern, if we look closely enough. No American schoolteacher will ever recount how an American president helped topple a legitimate and thriving nation like Yugoslavia, but a George Soros may certainly be implicated.
When Soros created "Soros Yugoslavia", it was not to elevate the people of that nation. Read the recap at Open Society Foundations today, if you believe I am dreaming up conspiracies.
Soros is so proud of his efforts to destroy Yugoslavia, he's commissioned a bookletenumerating his efforts entitled; "Building Open Society in the Western Balkans, 1991-2011". Soros is, if anything a captain of the banking elite, a nation state destroyer, and a builder of a world of indebted peoples. His mission requires control of the US presidency, and a free hand in building revised nations in need of cash to rebuild.
Les resten:
14. aug. 2016 – Jim W. Dean ] … Donald Trump is the ideal fall guy to set up Hillary Clinton. … Soros is so proud of his efforts to destroy Yugoslavia, he's ….. Dr. Preston James reported lately that the Chinese White Dragons have issued a …
Mer om den verdensomspennende narkohandelen og kriger som blir til kun for å tjene penger på andres død:
… by  Katherine Frisk
[ Editor's Note: Dear Readers, a lot of work went into this, mainly from Ms. Frisk, but we added as full magazine layout as we had the time today. It's long and jam packed with lots of material so if you don't have the time to read it on the first pass, save to your favorites or grab the link. This is a classic.
As most of you know we have worked to bring a diverse group of writers here not only to inform readers but to simulate and challenge them. Not everyone wants that but as most of us are in the autumn of our lives we tend to not do the light stuff any more.
Mr. Soros is the man everyone loves to hate, the poster child for Mr. Manipulator. He obviously has been able to afford the best life extension medicine available…to our detriment. Maybe when we can get it wholesale we can live longer to torment him as he has done to us…. Jim W. Dean ]
Les resten:
Redaktør Gordon Duff kommer her med viktig informasjon angående George Soros som er viktig å få med seg:
NEO – Jigsaw, Beyond the CIA and Soros
Utdrag;
– First published …  May 16, 2017 –
Back in 2013, Veterans Today along with Press TV and their correspondent Serena Shim tied an innocent-sounding organization to false-flag sarin gas attacks in Syria. VT had come upon the group before, a high-ranking source tied them to assassinations of scientists inside Iran and to a network of black operations squads inside Azerbaijan.
Their task was Iran, destroying their economy, arming Kurdish separatists, undermining any possible nuclear settlement. They had taken down Egypt, temporarily placing the Saudi-funded Muslim Brotherhood in power, they overthrew Ukraine, and they instigated the civil war in Syria.
The organization was called Google Idea Groups, which has since changed its name to "Jigsaw." Its focus has changed also – it is now recruiting worldwide. Behind massive interlocking websites promising democracy, goodness and light, offering secure software, and training in political activism is that other reality of the dead children, of false flag terrorism, of press manipulation and an agenda of conquest and tyranny.
Whenever anyone gets close to who is really behind this, the lie machine starts pointing fingers at George Soros and his "Open Society" group, for those who are aware of such things, not so many today as it were, clearly on the opposite side of the political spectrum.
This is the organization behind Victoria Nuland and the neocons in Ukraine and, more frightening still, those who clearly controlled Hillary Clinton as Secretary of State and now control Donald Trump as well. We aren't talking one billionaire; we are talking trillions of dollars – we are talking total control of the internet, of all social media, all search engines, even the hardware infrastructure itself.
We also stand ready to prove beyond any doubt that we have broken through at least one level of "what has been hidden." We are now looking at one head of the hydra – the power above and beyond governments, the power to create reality, engineer any truth, above any law. There are other heads of the hydra – this is one.
Les resten:
16. mai 2017 –

by Gordon Duff, VT Sr. Editor, … with New Eastern Outlook, Moscow … Google Idea Groups, which has since changed its name to "Jigsaw.
18. okt. 2017 –

In this Truth Jihad Radio interview, Gordon Duff, Senior Editor of Veterans Today says the "ideas incubator program" Google Jigsaw fronts for .
---
VT vs Google: Russia's Big Win in Syria
Editor's note: The military arm of Google Corporation, the 20,000 strong "Jigsaw"  group that stages false flag terror attacks and assassinations, has ordered the internet-wide ban of Veterans Today because we offer banned news coverage. We cover Russia, Syria, Korea and, above all, we cover the crimes of Google itself, who we now deem the most dangerous organization in the world. Google Jigsaw is very much "Spectre" out of the James Bond films, not just in real life but on an unimaginable scale.  Google is the new "Gladio."  Be afraid – time for the EU to close them down.
 Les resten:
10. okt. 2017 – Google Jigsaw is very much "Spectre" out of the James Bond films, not just in …Gordon Duff is a Marine combat veteran of the Vietnam War.
16. jul. 2016 –

Serb forces stormed the town, led by Ratko Mladic in July 11, 1995,and … massacres · Nigerian Shiite Massacre, Pure Saudi-NATO Mischief.
---
Så fantastisk! Tenk om de kjekke generalene i vårt norske Forsvar og deres utskremte forskermedarbeidere kunne ha kritisert Obama og USA for å ha grunnlagt IS, forsyne dem med våpen og støttet dem under hele massemordferden, og attpåtil latt 10.000 IS-soldater få forlate Irak for å fortsette sin tjeneste i Syria mot Assad? Vi har noen merkelige mennesker og mediafolk til ledere her i verden. Ingen er villige til å snakke sant eller stille noen til ansvar. Og dere snakker om "nettroll"?
Obama vil gjeninnsette og ansette IS-hæren fra Mosul i Irak i Syria med lønn fra Washington DC, og gir dem fri gjennomreise:
Dette er hva som egentlig skjedde:
NEO – Moscow Outmaneuvers Washington's Kurdistan Project
by F. William Engdahl, … with New Eastern Outlook, Moscow
[ Editor's Note: Brother Engdahl brings us a good wrapup on the Barzani-Israeli, independent Kurdistan caper that never had a snowball's chance in hell. Although his contention was that the US supported the attempt, when the Barzani Kurds complained bitterly that it did not, mystified me.
But William has done a great job on the dot-connecting of what has been going on behind the scenes, reviewing Barzani selling oil out the back door via Turkey, while handling ISIS oil at the same time by letting its trucks flow right through the Kurdish areas to the Turkish border.
This helping to fund ISIS to line their own pockets was a treasonous act against Baghdad when the country was in the middle of a major state-sponsored terror war. Barzani and all those involved with him, including the Turks, should be hanged.
Payback day came when the PUK opposition Kurds who thought the independence ploy was a disaster, agreed to move their troops back from Kirkuk and let Iraqi forces nip the move by Barzani to grab that oil permanently. We estimate thousands of lives were saved by this "grown ups" decision.
The Russian and Rosnet moves and oil investment motives are more murky, with more than a whiff of playing both sides against the middle. But with that said, Rosnet did have billions invested in pipeline infrastructure deals, which increases the wealth to be distributed for everybody, so no one will be kicking them out any time soon.
That his failed Kurdish independence move has resulted in so few casualties and destruction has been a pleasant surprise to us all. We hope it stays that way, as Iraq has a huge amount of rebuilding to do, and hopefully making sure that nothing like this can ever happen again to them.
The Iraqi people have suffered enough, but the Israelis not enough, as they were buying most of the oil stolen from Iraq. Iran has been getting some payback against Israel for its hyping the mythical Iran nuclear weapons program.
Israel was the big loser in all this when it showed it did not have the juice to leverage the US into backing Barzani, and just watch him jump over the cliff. There once was a time when the Israelis would not have made such a stupid move.
Do you want to know how I am sure the above is 100% correct? It is because the Israelis have not uttered a word since the Kurdistan independence move fell through, pretending not to know anything about it. Dear Kurdistan, you got suckered by the Zionsts, but don't feel too bad; we have an army of people in the US who have suffered the same, and who don't even know it yet! ... Jim W. Dean ]
Les resten:
https://www.veteranstoday.com/2017/11/12/neo-moscow-outmaneuvers-washingtons-kurdistan-project/